Fest Da Ville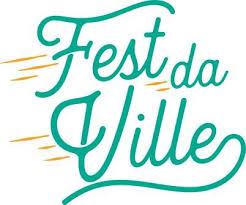 The YMCA of the Upper Pee Dee and the City of Hartsville team up on the first Saturday of October to host the YMCA's Fest da Ville which is a fun-filled communicty festival at Burry Park in Hartsville, SC. This festival reinforces friendships within our community, promotes our thriving local businesses, and showcases what makes Hartsville stand out as a community with significant history and vibrancy.
The day begins with our annual YMCA Loop Da Ville Bike Ride, followed by the family fun ride. This ride startes and endes at the YMCA while winding through the beautiful and historic streets of Hartsville. Once the bikers return from their scenic route, they are able to take advantage of the multitude of vendors, food, and music while enjoying a post-ride beverage from a local adult beverage vendor. Our bike ride registration includes a multipurpose bike tool and a free lunch!
In 2019, the YMCA welcomed Swift Creek Band & Terence Lonon and the Untouchables to the live music lineup on the main stage during the afternoon and evening, respectively. Local vendors and businesses were in full support of the festival, displaying a wide array of arts, crafts, food, adult beverages, and more. Kids delighted in a fun area with games, activities, and contests. This was a fun filled day for everyone! This year, we cannot wait to see what our town can create together!
In the afternoon there is 5k run, put on by the Y and our local Police Department, and 1 mile walk in honor of our LIVESTRONG at the Y program. This 12 week LIVESTRONG program offers adults affected by cancer a safe, supportive environment to participate in physical and social activities that are focused on strengthening the whole person. This program is offered at no cost to the participant.
Come see us in October and join in on the fun!