LIVESTRONG at the YMCA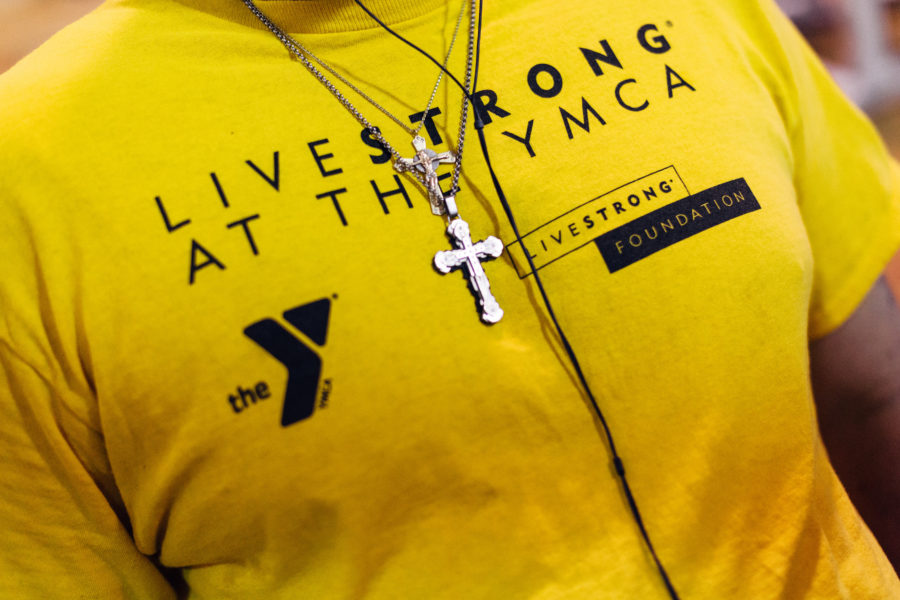 As a cancer survivor, you know the tremendous toll the disease and its treatment can take on your spirit, mind and body. You want to begin to heal and reclaim your health. But where do you start? LIVESTRONG at the YMCA can help.
In 2008, the YMCA partnered with the LIVESTRONG® Foundation to help cancer survivors begin the journey toward recovery with the LIVESTRONG at the YMCA program. Part of the Y's commitment to strengthening community through healthy living, the program offers adults affected by cancer a safe, supportive environment to participate in physical and social activities focused on strengthening the whole person.
How does this program work?
LIVESTRONG at the YMCA focuses on you—the whole person—not the disease. The free, 12-week program meets twice a week for 90 minutes, using traditional exercise methods to ease you back into fitness and help you maintain a healthy weight.
You'll focus on:
 building muscle mass and strength
 increasing flexibility and endurance
 improving confidence and self-esteem
How can I find out more?
Nique Knockemus - Director of Operations: 843-383-4547
Location: Hartsville Darlington Chesterfield