HARTSVILLE CO-ED YOUTH VOLLEYBALL
Help your child develop skills, teamwork & confidence, while they're engaged in quality instruction through Y sports leagues. Y sports leagues provide a perfect opportunity to be active & social in the sport they love. This program will focus on the basic fundamentals of the game.
Sign up today to be instructed by a former collegiate level volleyball player!
WHEN: April 13th-May 20th
PRACTICE: Tues/Thurs 5-6PM
COST: $50 for members, $70 for non members
AGES: 5th-8th graders Want to meet the coach before practice starts? Join us on March 30th for a meet and greet with Ashley Craig, our Volleyball Instructor!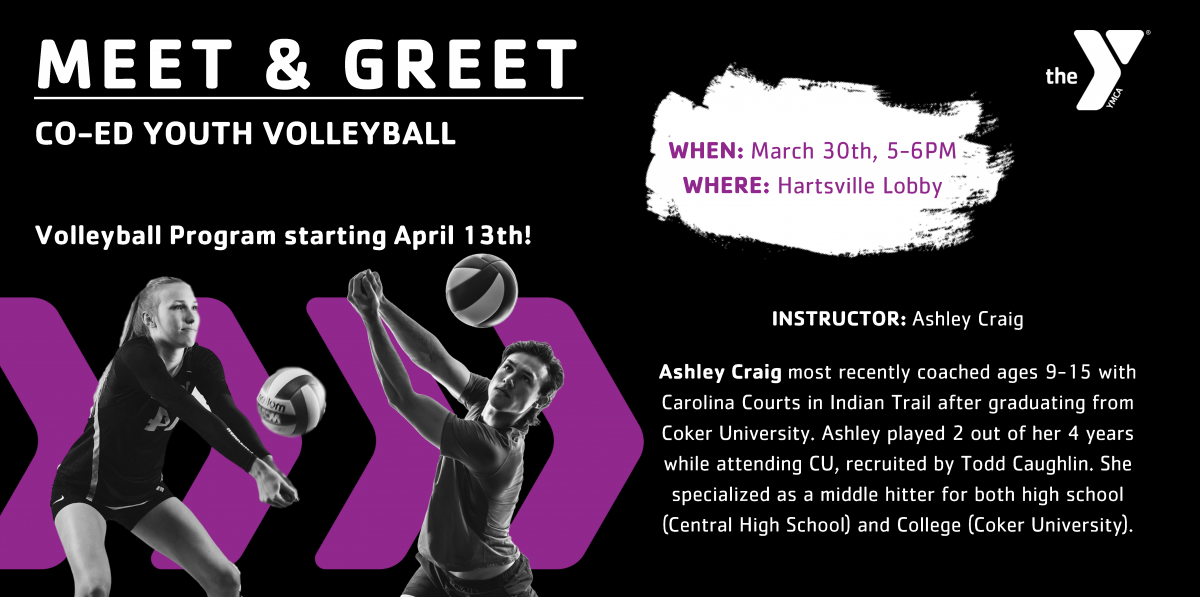 Like basketball, volleyball was invented at a YMCA to give members and participants an active game to play indoors. And did it ever catch on. Now volleyball is one of the most popular games at outdoor barbecues, in high school and collegiate athletics, and even at the Olympics.
Register online or at any of our three facilities: Chesterfield, Darlington, or Hartsville.