*SWIM TEAM PARTICIPANTS:
Click
here
to download our program participant form, here to download the bank draft form, and here to download the code of conduct.

Thinking about joining the swim team?! Check out more info below!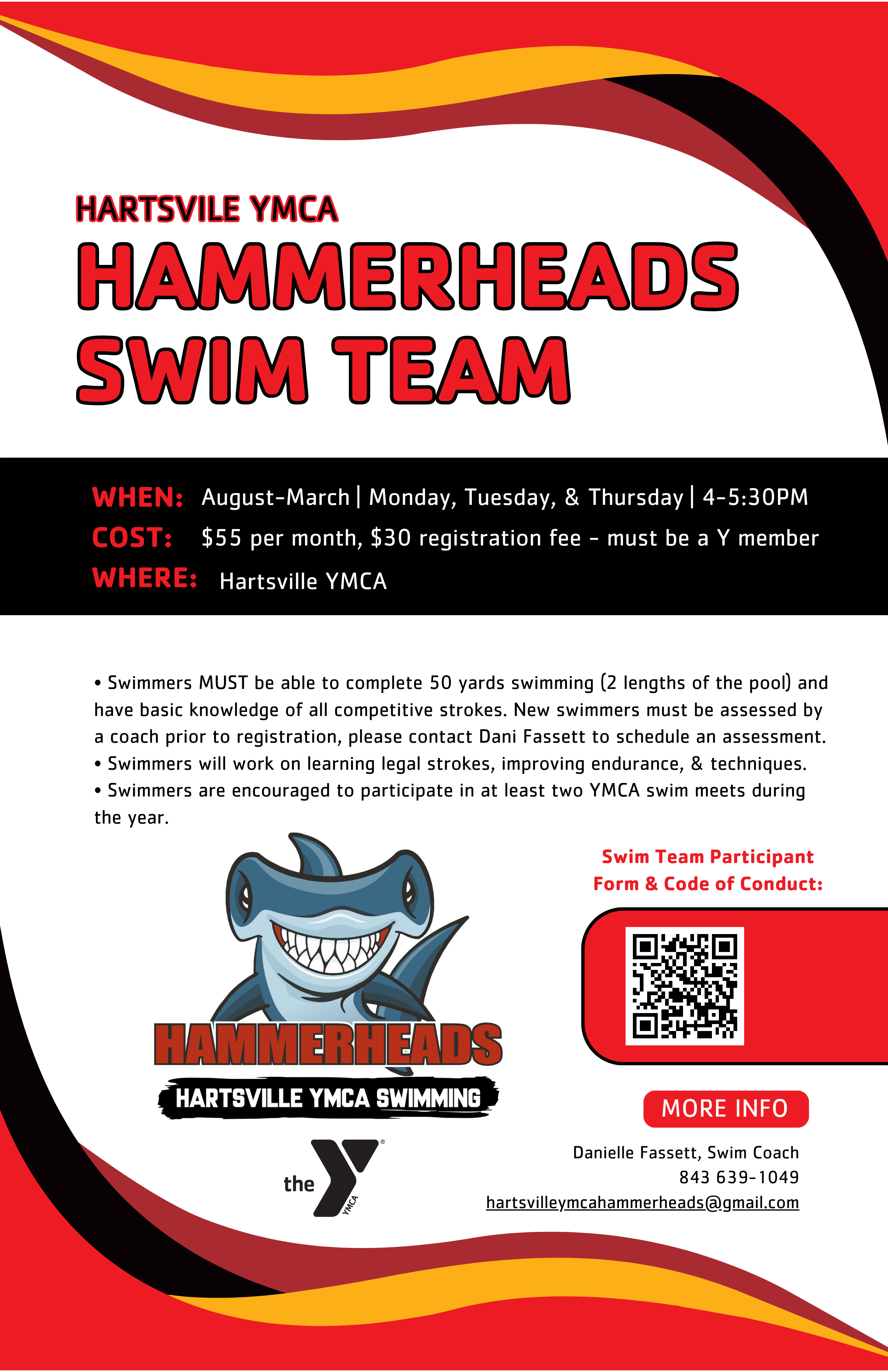 Water Aerobics
Tuesday-Friday: 10-11AM
(3 lanes available for lap swim)
Swim Team
T, TH: 4-5:30PM
Sat: 8-10AM
---
Confidence in the Water
Swimming is a life skill as well as great exercise and a challenging sport. The YMCA offers private and group swim lessons for all ages, swim team, water babies classes, water aerobics, and much more. Swim year-round in our heated, indoor pool in Hartsville!