NEW HARTSVILLE POOL HOURS
M-F: 5AM-9AM
M, T, TH: 5:30-8:30PM
T, W, TH, F: 9AM-1PM
W: 4:30-8:30PM
Sat: 8AM-12PM
Sun: 1:30-5:30PM
Water Aerobics
T, TH, F: 10-11AM
Swim Team
M, T, TH: 4-5:30PM
Sat: 8-10AM
M-TH: 6-7:30PM (3 lanes)
*POOL IS CLOSED ON MONDAYS from 9AM-1PM TEMPORARILY
---
HARTSVILLE YMCA STROKE CLINIC
The Y will be hosting a Stroke Clinic that is open to ALL swimmers, ages 6-18 (new & returning swimmers welcome, but must be able to swim one length without stopping). If you'd like to see what swim team is about, meet the coaches, and im-prove your technique...join us on August 16th!

---
HARTSVILLE POOL UPDATE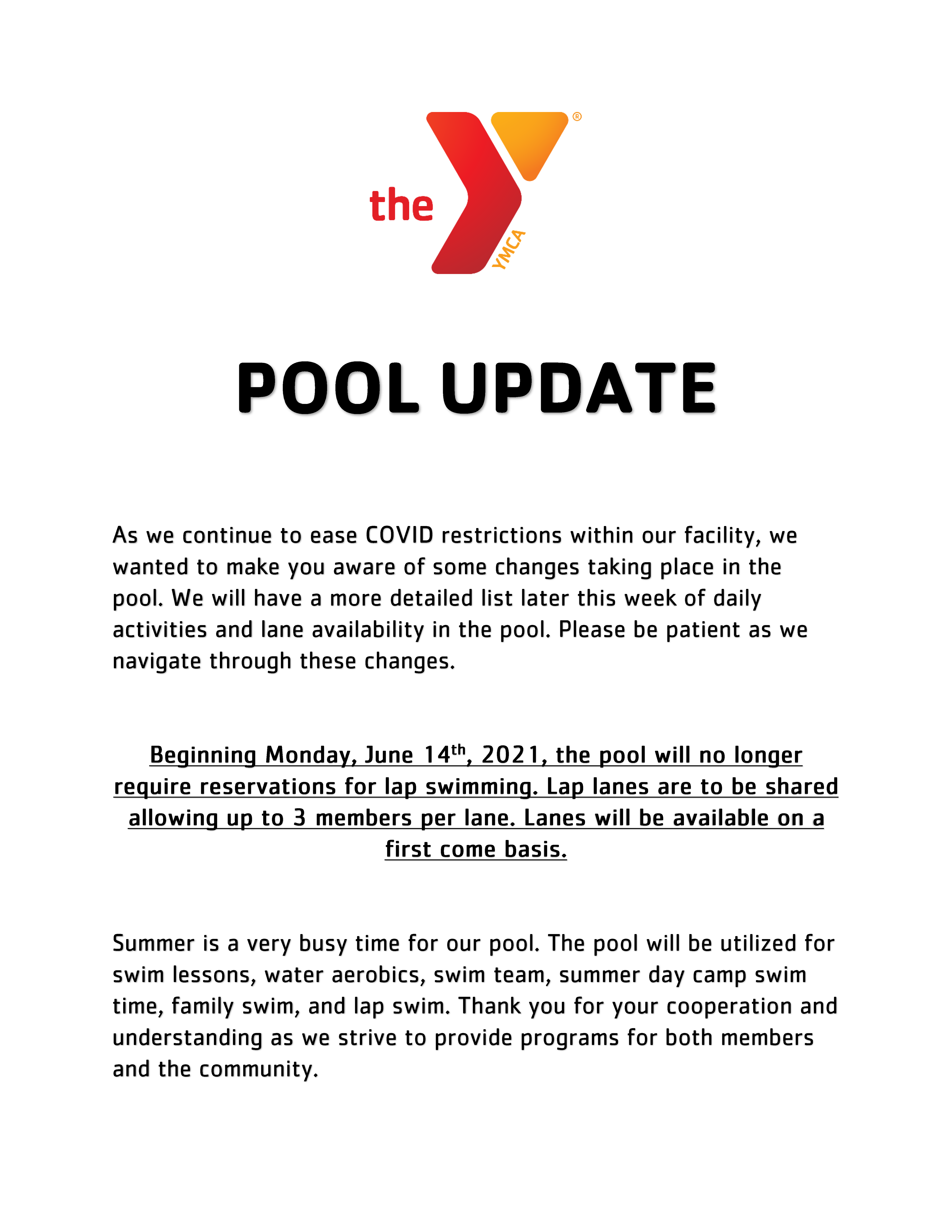 ---
Confidence in the Water
Swimming is a life skill as well as great exercise and a challenging sport. The YMCA offers private and group swim lessons for all ages, swim team, water babies classes, water aerobics, and much more. Swim year-round in our heated, indoor pool in Hartsville!