Go for the Goal!
Youth Soccer is an exciting sport combining team play and individual skills. The Y Youth Sports Program helps kids become not only better players, but better people as well. It's a progressive program, with multiple age-specific levels. Every child gets to play and the games are safe, exciting and fun. We encourage fair play, positive competition, and family involvement.
Sign up for our Little Kicks Soccer League this Fall. Your child will learn the fundamentals of soccer and get the exercise they need and the fun they deserve! Registration deadline is September 6th!
---
Hartsville Little Kicks Soccer 2022

Game t-shirts are provided, however, shin guards are not. This program will be instructed by the Hartsville High School girl's soccer team! Go Foxes!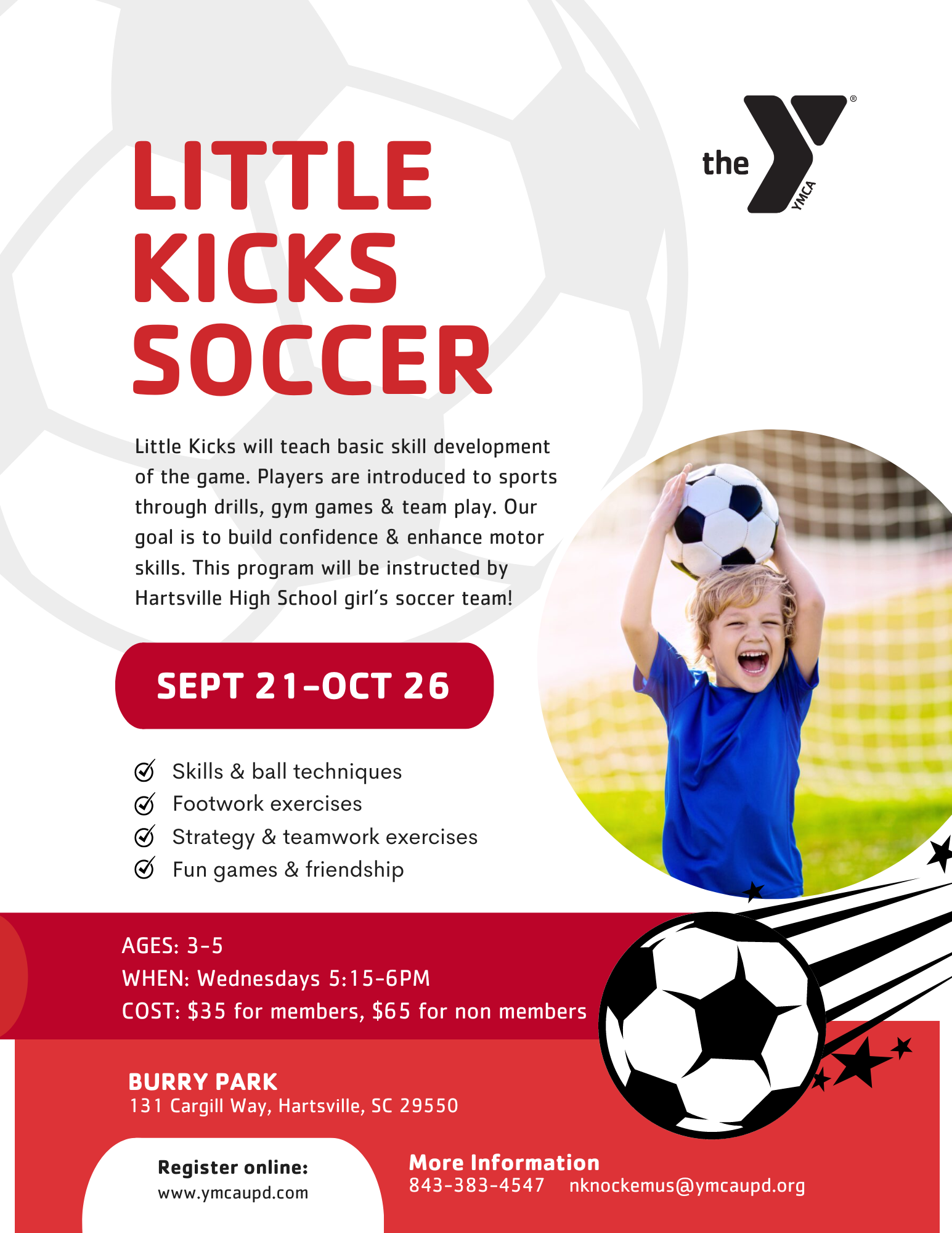 Who: Boys & Girls ages 3-5
When: Wednesdays | 5:15-6PM | September 21st - October 26th
Where: Burry Park - across from the Hartsville YMCA
Cost: $35 for members, $65 for non members
More info:
Nique Knockemus, Director of Operations, via email or at (843) 383-4547